The Illustrated Art of Manliness Book (Signed Copy)
When life tests a man's mettle, he needs the wisdom to know the right thing to do, the courage to start it, the skill to complete it, and the style to look sharp along the way.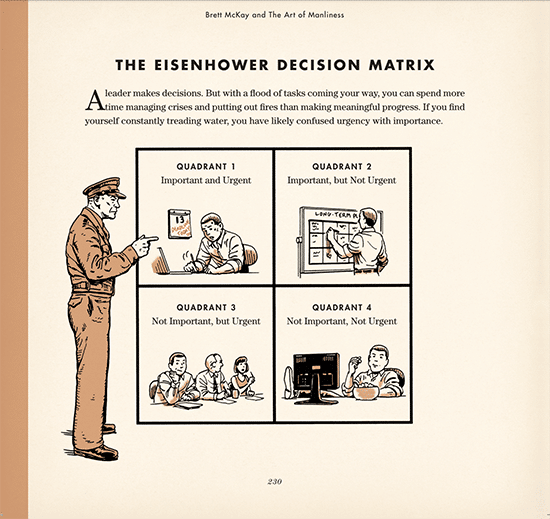 The Illustrated Art of Manliness is your go-to guide for all of the above. It distills more than 100 practical skills every modern man should know into an entertaining, easy-to-follow visual format. We've taken some of the most popular illustrated guides we've published on the site and combined them with many never-before-seen ones to create a handsome hardcover book — over 60% of the content is brand-spanking new!
We've organized the book into six roles a man should take on during his life:
The Adventurer
The Gentleman
The Technician
The Warrior
The Family Man
The Leader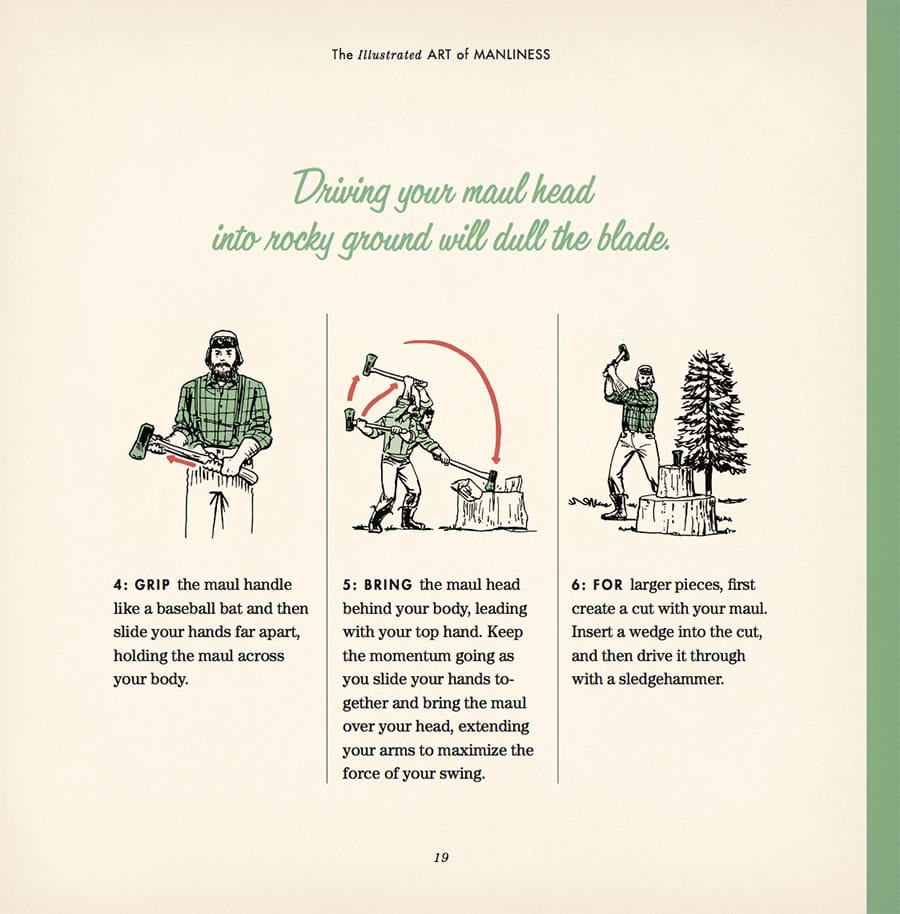 In The Illustrated Art of Manliness, you'll find charming, vintage-inspired illustrations that cover how to:
Match a shirt and tie
Grill a perfect steak
Pick a lock and break down a door
Defend your family from an active shooter
Use every tool in your toolbox
Do the perfect push-up and pull-up
Start a fire without matches (and make a torch like Indiana Jones)
Escape from the trunk of a car
Deliver a baby
Magic tricks every cool uncle should know
Land a plane or jump from a speeding car
Dress for a job interview
Develop charisma
Lead a meeting and command the attention of a room
And much more!
It's the ultimate guide to becoming a better husband, father, friend, and citizen — part of a new generation of great men.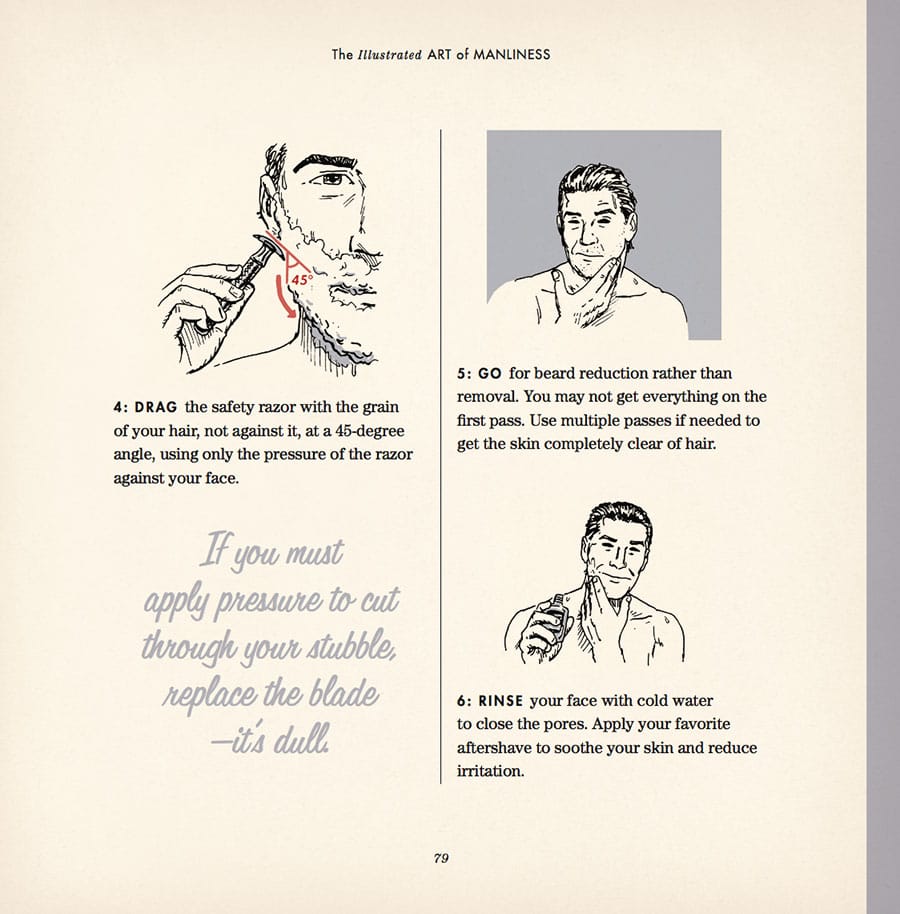 Book is hardbound and personally signed by Art of Manliness founder Brett McKay.
Unsigned copies of The Illustrated Art of Manliness are available on Amazon.com